The Big Hide
Sick fed up of trailing through post upon post of utter garbage on Facebook I have taken it upon myself to rid my newsfeed of un-interesting, click-baiting, like-whoring posts.
I know this technically isn't game related but given the prevalence of Facebook in everything these days I thought it may be of interest none the less.
Current State (Last updated - 18 Jan 2015)
This project is on-going.

Current spam levels: Critical

Here is the list of pages I have blocked so far:
BuzzFeed UK
Purple Clover
O2
TheLuxurySpot.com
iRadio
Land Rover
Against the Ropes - Boxing Writer & Tipster
The Crochet Crowd
Dropbox
The Sun
Mashable
Like To Discover
Boredom Therapy
Trinikid
Erica Ehm's YummyMummyClub
Here is the list of apps I have blocked so far:
My Friend Secrets
Truths About You
Café World
Answers™ About Me
Causes
CityVille
FarmVille
PetVille
Backyard Monsters
City of Wonder
FrontierVille
Mafia Wars
Monster World
Dragon Age Legends
Fun for Friends
friend.ly
Gardens of Time
Friend Questions 1
Zombie Lane
the cool quiz
Which Profile Picture Is Your Best?
21 questions
MeetMe
Birthdays
HotShot
Indiana Jones Adventure World
CastleVille
BranchOut
Pass the Parcel
Slotomania Slot Machines
schoolFeed
Slingo
Hidden Chronicles
Superball
Bubble Safari
Botkin's Hidden Cove
The Ville
I want to add your birthday
Candy Crush Saga
Pet Rescue Saga
Bubble Witch Saga
Warmageddon
Picture IQ: Guess the Word
History
I'm using Facebook more and more these days for keeping in touch with friends and family but the amount of spammy posts on it has reached ridiculous levels. I don't mean paid advertising which appears in your feed (which is a necessary evil to keep Facebook free) but rather the 'Share to win' pictures, the 'This is hilarious' videos and the 'Number 6 is amazing' lists that people insist on liking and sharing.
My goal is to block all of these pages so all I see in my feed is the actual content my friends and family makes, i.e. statuses they post or photos they upload.
Screenshots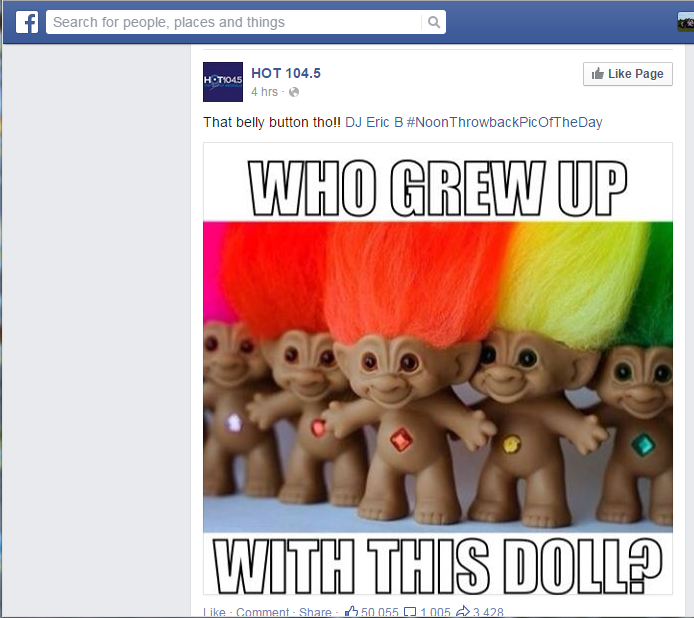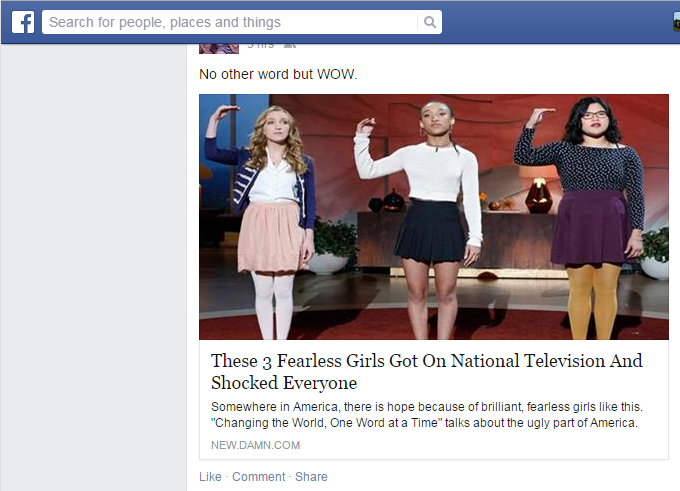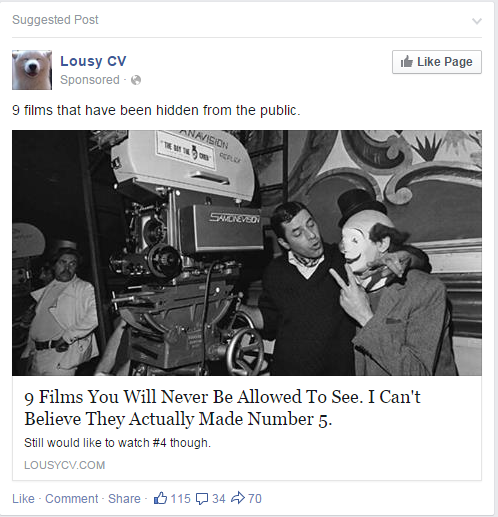 Want To Know More?
If you want to know more about this project you can email me using the details in the contact page.
Download
None yet.